New Patients at Willow Health and Wellness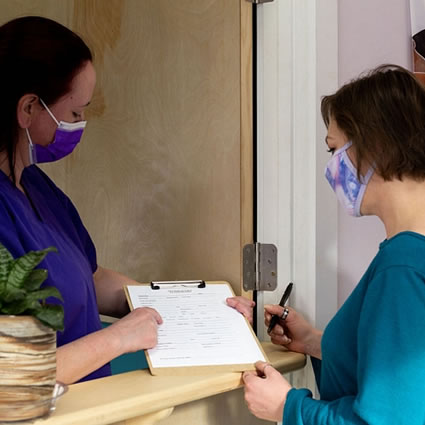 When you walk into Willow Health and Wellness, we want you to feel right at home. You'll be greeted and shown around so that you feel comfortable in our environment. We look forward to meeting you and welcoming you to our family!
How to Prepare
Please fill out your intake forms on our website when you make your appointment or come in 20 minutes prior to your first visit. Bring any previous imaging or other records that may be relevant. Wear loose, comfortable clothing like you would wear to an exercise class. Plan on being with us for about an hour at your initial appointment.
Your First Visit
You'll sit down with Dr. Amanda to talk about your health history, complaints and the goals you'd like to achieve from treatment. Then, we'll perform an examination to determine what condition may be causing your problem and identify factors contributing to it.
We'll discuss the services we have available and which we think you will benefit most from. You will be given plenty of time to ask questions and if chiropractic is right for you, you'll receive your first chiropractic adjustment.
Are We the Right Place for You?
We want to make sure that we have what it takes to help you regain your health. After the examination, if Dr. Amanda doesn't think anything we offer is right for you, she will try to find you the right provider.
Start Today
Contact Willow Health and Wellness now to schedule your first appointment!
CONTACT US »
---
New Patients at Willow Health and Wellness | (828) 832-6632